GET TO KNOW
YOUR KITCHENAID® HIGH PERFORMANCE SERIES BLENDER/b>
Bring to life every taste and texture with your new KitchenAid® High Performance Series Blender with the help of our Quick Start Guide or detailed Use and Care instructions. We will help with inspirational recipes and instructional videos - all the tools you need to explore what your new KitchenAid® blender has to offer.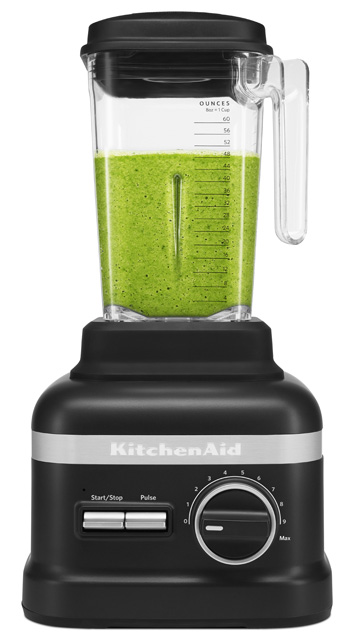 Quick Start Guide
Quickly learn how to use your product with these easy-to-follow steps.
Use and Care Guide
These detailed instructions will help you make the most of your product.

Review Your KSB6060
Did you love it? Leave a review and let us know what you think.
Recipes
Whatever the occasion, let us help you make something delicious.
KitchenAid® Warranty
Review your warranty and service coverage for your KitchenAid® product
Extended Service Plan
Added protection and support for when your original warranty runs out.
Product & Recall News
Find KitchenAid® recall information and updates.
Replacement Parts
Find parts and accessories for all your KitchenAid® appliances.

Call Us
1 (800) 541-6390
Hours of Operation Mon-Fri: 8 a.m. to 8 p.m. EDT.
Live Help
Chat with us. Our house of Operation are Mon-Fri: 8 a.m. to 8 p.m. EDT.
Email Us
Send us an e-mail and we will reply to you within three business days.

Write Us
KitchenAid Customer eXperience Center P.O. Box 218 St. Joseph, MI 49085.