GET TO KNOW
YOUR KITCHENAID® CUSTOM POUR OVER BREWER
We want to make it easy for you to love your new KitchenAid® product, right out of the box. From detailed use and care instructions to brewing tips and tricks, warranty information to instructional videos — we've compiled the tools you will need to learn how to make the most of your Custom Pour Over Brewer, KCM0802.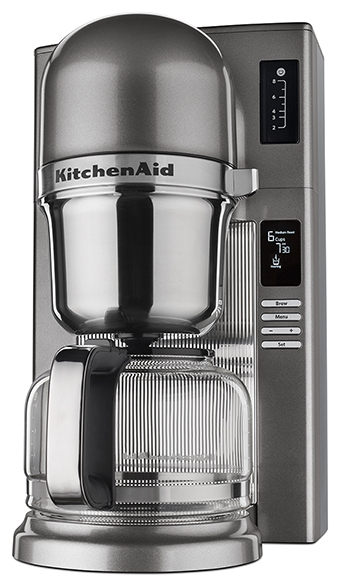 Quick Start Guide
Quickly learn how to use your product with these easy-to-follow steps.
Use and Care Guide
These detailed instructions will help you make the most of your product.
Review Your KCM4212SX
Did you love it? Leave a review and let us know what you think.
Recipes
From coffees to cupcakes, find inspiration in these delicious cold brew recipes.
KitchenAid® Warranty
Review your warranty and service coverage for your KitchenAid® product
Extended Service Plan
Added protection and support for when your original warranty runs out.
Product & Recall News
Find KitchenAid® recall information and updates.
Replacement Parts
Find parts and accessories for all your KitchenAid® appliances.

Call Us
1 (800) 541-6390
Hours of Operation Mon-Fri: 8 a.m. to 8 p.m. EDT.
Live Help
Chat with us. Our house of Operation are Mon-Fri: 8 a.m. to 8 p.m. EDT.
Email Us
Send us an e-mail and we will reply to you within three business days.

Write Us
KitchenAid Customer eXperience Center P.O. Box 218 St. Joseph, MI 49085.